The 2nd Annual Baltimore Craft Beer Festival is
October 22, 2016

!

Save the date or, better yet, buy your passes now!

Held at beautiful Canton Waterfront Park in downtown Baltimore, the festival will feature the widest selection of MD craft breweries in the state and a homebrew competition, sponsored by Nepenthe Hombrew, where attendees have the opportunity to judge their favorites! Boasting all of the best parts of Baltimore, the event includes live Baltimore bands, local food trucks, trivia, corn hole and more!
Mark your calendars! Awesomeness begins in...
Canton Waterfront Park
3001 Boston Street, Baltimore
12:00-6:00
Rain or Shine.
VIP Pass – $65
Exclusive VIP time: 12-2pm
VIP passes include:
Early access into festival (Noon Entry)
Exclusive VIP Tasting Glass
Access to VIP exclusive small-batch "Harvest Ales" available from 12-2pm only
Unlimited Beer Samples
GA Passes – $45/$35
General Admission: 2-6pm $45
Late Admission: 3:30-6pm $35
Both tickets include:
Souvenir Tasting Glass
Unlimited Beer Samples
For an additional $10 you can sample & judge the Homebrew Competition!
Transportation
BIKES– Bike racks WILL be available for all the locals who want to ride down WATERTAXI– BWT & HC Landing 16
BAM Bus – $75
Don't live in Baltimore? No problem!  #BAMbus Tickets are $75 and include transport to and from the festival along with VIP access.  Buses depart in the morning and will return to the hosting brewery that evening. BAMbuses will be departing from:
TBA
Homebrew Competition
Sponsored by Nepenthe Homebrew Local homebrewers will submit a "Harvest ale" to be reviewed by a panel of Head Brewers from our MD Breweries and by festival attendees in a crowd judging. Entry details coming soon!
For an additional $10 you can sample all the homebrews submitted and vote for your favorite in the Crowd Judging! Homebrew sampling runs from 2:30-5:30pm.
Featuring Baltimore's finest food trucks and local favorites…
All Maryland, All the time.
Growler! There will be a growler fill-up station with the hard-to-find brews that you come by again.
Chairs and blankets are allowed.
Coolers and outside food is NOT permitted.
No pop-up tents please.
Although we are big dog lovers, please leave your furry friend at home.
While children are permitted inside of the festival grounds, be mindful that this is not a kid-friendly event and there will be no children's activities available.
Proceeds benefit: Strong City Baltimore – Strong City works to reinforce the pillars of vibrant urban living: safe streets, desirable and diverse housing stock, quality public schools, a robust and educated workforce, and above all else, a deep sense of civic engagement. Much like the neighborhoods we serve, our programs are interconnected and bolster our holistic approach to fulfilling our mission to improve the quality of life across Baltimore.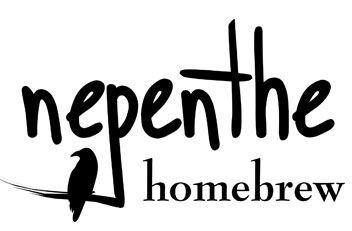 Sponsoring the Homebrew Pavillion: Nepenthe Homebrew – We are Baltimore's only full-service home beer- and wine-making shop and brew-on-premise.  We're located in the historic Meadow Mill building in Woodberry, across from Union Craft Brewing and the Pepsi plant.  In addition to having everything you need to make amazing beer, wine, mead, cider, and soda, we also have delightfully charming personalities and enjoy dogs, long walks on the beach, and the occasional bender from which we awaken to the dawn breaking over the trees on the White House lawn.
Arium AE is consistently recognized among the top architectural, engineering, and interior design firms in the Mid-Atlantic region thanks to our track record of consistently delivering buildable design solutions through an efficient, client-centered process that keeps every project on schedule and within budget.
VIP, General Admission and DD passes are available for sale. BAMBus tickets (which include VIP access) will be available shortly and will be announced via Facebook (make sure you're following us!).
The Baltimore Craft Beer Festival is presented by the Brewers Association of Maryland (BAM), the non-profit trade association of Maryland brewers. All festival proceeds go directly to fund the mission of BAM, to promote and protect Maryland Craft Beer.
#MdBeer
#BmoreCBF
#drinkbetterbeer
For questions and vendor inquiries...